From Humble Beginnings
Our beautiful building is very old. No-one knows how old exactly but having examined the timbers in the roof it is estimated we have been here for more than 300 years! It was a brew house all those years ago with stables for the horses and has been added to and altered over the years.
Situated in a small village between Leeds and Wakefield, The New Masons Arms exudes the charm of a traditional Yorkshire Ale House and Village Inn. The décor is traditional, with brass, beams and exposed brickwork displaying a welcoming atmosphere.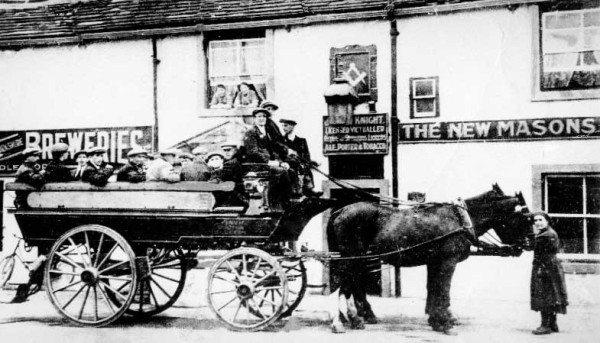 Locally Sourced Food
We are constantly buying and helping local businesses and organic farmers, with locally sourced produce.
Our Love for Food
We have built up a loyal following over the years for our reputation of producing quality food with a choice of menus available.
We have a full Main Menu containing our Chef's Special Burgers and Fish and Chips. If you are wanting something smaller you can try our Light Bites Menu or even our specially priced Mega Menu. Children's portions are catered for too. Make sure you check out our Blackboard behind the bar which is updated daily with extra food choices and fresh Tapas!